The Amazing Story Behind CatalogsAndMagzines.com
With 3 generations of print ink in our veins, we set out to be one of the best catalog, magazine and booklet printers on the planet.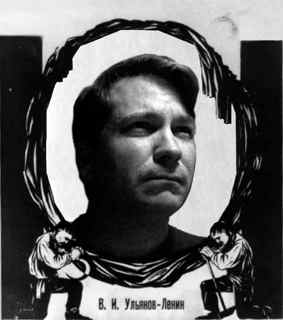 By Hal G. Fox, Jr.
President
Welcome to CatalogsAndMagazines.com! My family has a long history in printing business. My father owned a printing company. My grandfather was a newspaper editor as a young man, and owned a printing company later in his life. The Fox family and printing go way back. As a matter of fact, my 10th great grandfather, Captain John Fox (commander of the merchant sailing ship the White Horse and Currycombe), brought the first printing press from England to Virginia in the 1680's. The British king's appointed governor of the Virginia colony around that time, Sir William Berkeley, had the following to say about printing presses.
"But I thank God, there are no free schools nor printing, and I hope we shall not have these hundred years; for learning has brought disobedience, and heresy, and sects into the world, and printing has divulged them, and libels against the best government. God keep us from both!"
By the time my great grandfather delivered the press to Virginia, the next king appointed governor, Lord Culpepper, refused to allow the printing press to stay. A British Royal Order was issued that "no person be permitted to use any press for printing upon any occasion whatsoever" in Virginia. The press my ancestor delivered was sent to the colony of Maryland, where it's owner, William Nuthead became that state's first printer instead. Printing, and freedom of the press, sure has come a long way since then.
Today, our family is still working with printing presses. We've made it our goal to be one of the best catalog, magazine and booklet printers, and every day we're getting better and better at what we do. We've assembled a team of dedicated print, customer service, information technology, design and accounting professionals and combined them with best-in-class Heidelberg presses and the latest in pre-press technology to offer our customers unprecedented value and service.
What makes us different from other printers? We're focused. Sure, we could print your business cards and letterhead, but that's not what we do. We do books. We do catalogs. We do annual reports. We do company newsletters. We do magazines. Our equipment, processes and personnel are all in place to produce your multi-page printing projects as efficiently as possible. This efficiency is important to you because we can offer our products and services at a great price. 
I'd love the opportunity to prove to you the great value and service we offer to our customers here at CatalogsAndMagazines.com. If you've got a catalog, magazine or any multi-page booklet you need printed, visit our instant online pricing tool to see how much you could save.
If you'd like to see samples of our past work, I'd be thrilled to send them to you. Just fill out the short sample request form and we'll get a package on its way. 
From all of us at CatalogsAndMagazines.com, thanks for visiting our site. And thanks for reading about my family's history with printing and British tyranny. We hope to hear from you soon.